The Coromandel Express train running from Howrah to Chennai met with a major accident on Friday evening. According to the information, this train collided with a goods train about 40 kilometers away from Balasore in Odisha. After hitting the goods train, leaving 3 sleeper coaches, the rest of the coaches derailed.
The Coromandel Express train, traveling from Howrah to Chennai, experienced a major accident on Friday evening.
This train collided with a goods train approximately 40 kilometers away from Balasore in Odisha.
The crash resulted in the derailment of all but three sleeper coaches. The total number of derailed coaches is reported to be 18.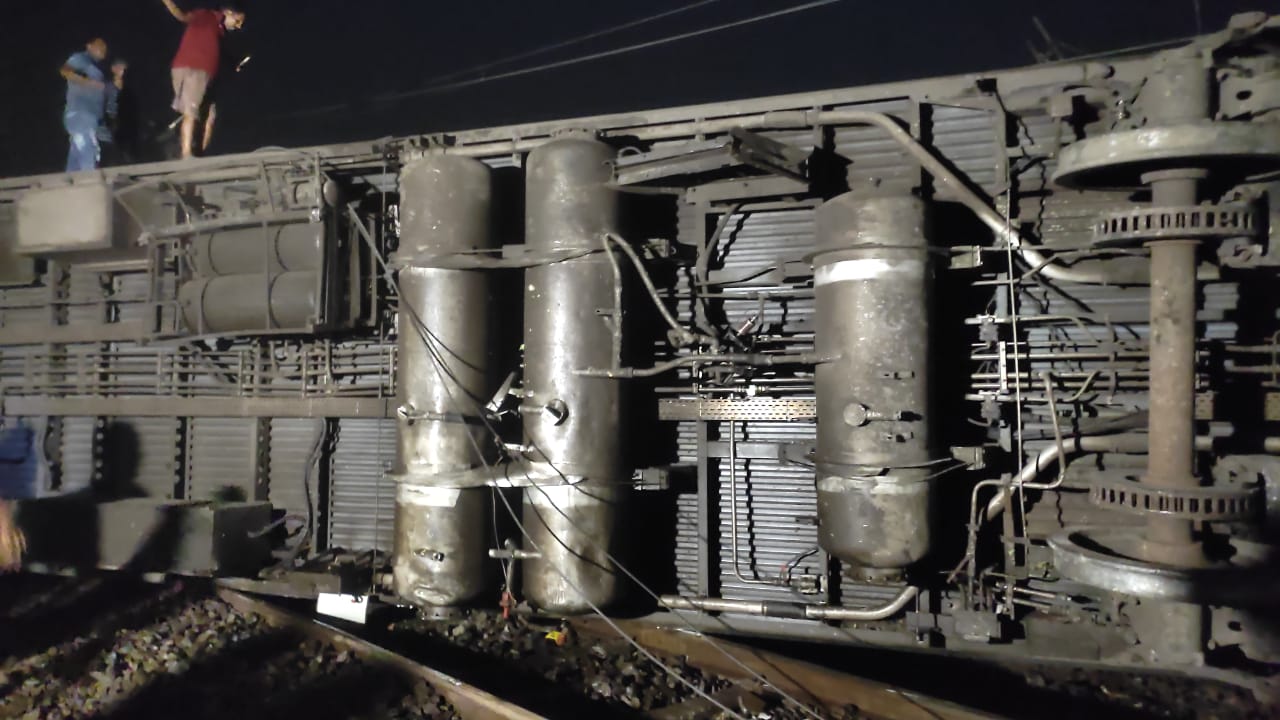 Casualties and Injuries
The accident has tragically caused the death of 50 people and left over 179 injured.
Numerous passengers remain trapped in the derailed coaches, and local people are assisting in their rescue.
Possible Cause of the Accident
No official information about the cause of the incident has been released yet.
Early indications suggest that a signal failure led to both trains being on the same track, resulting in the collision.
Visual animation of the train accident????#Odisha #BigBreaking #CoromandelExpress #Balasore #Bahanga#Odisha #TrainAccident #CoromandelExpress #TrainAccident pic.twitter.com/ixF43fzgRe

— Kirttiraj Sahoo (@kirttiraj_sahoo) June 2, 2023
Damage and Rescue Efforts
The Coromandel Express train was severely damaged in the collision, with almost the entire train derailing.
The collision was so intense that the engine of the Coromandel Express train climbed onto the goods train.
The State Relief Commissioner (SRC) has dispatched an ODRAF (Odisha Disaster Rapid Action Force) team for immediate rescue operations.
The Balasore Collector has been instructed to reach the accident site and arrange for necessary facilities.
Emergency Contact Numbers
In response to this accident, several emergency control numbers have been issued for information related to the incident. These are 033-26382217, 89720739325, 9332392339, 8249591559, 7978418322, and 9903370746.
Our thoughts are with the victims and their families at this difficult time. We applaud the local community and emergency services for their swift response and ongoing rescue efforts.